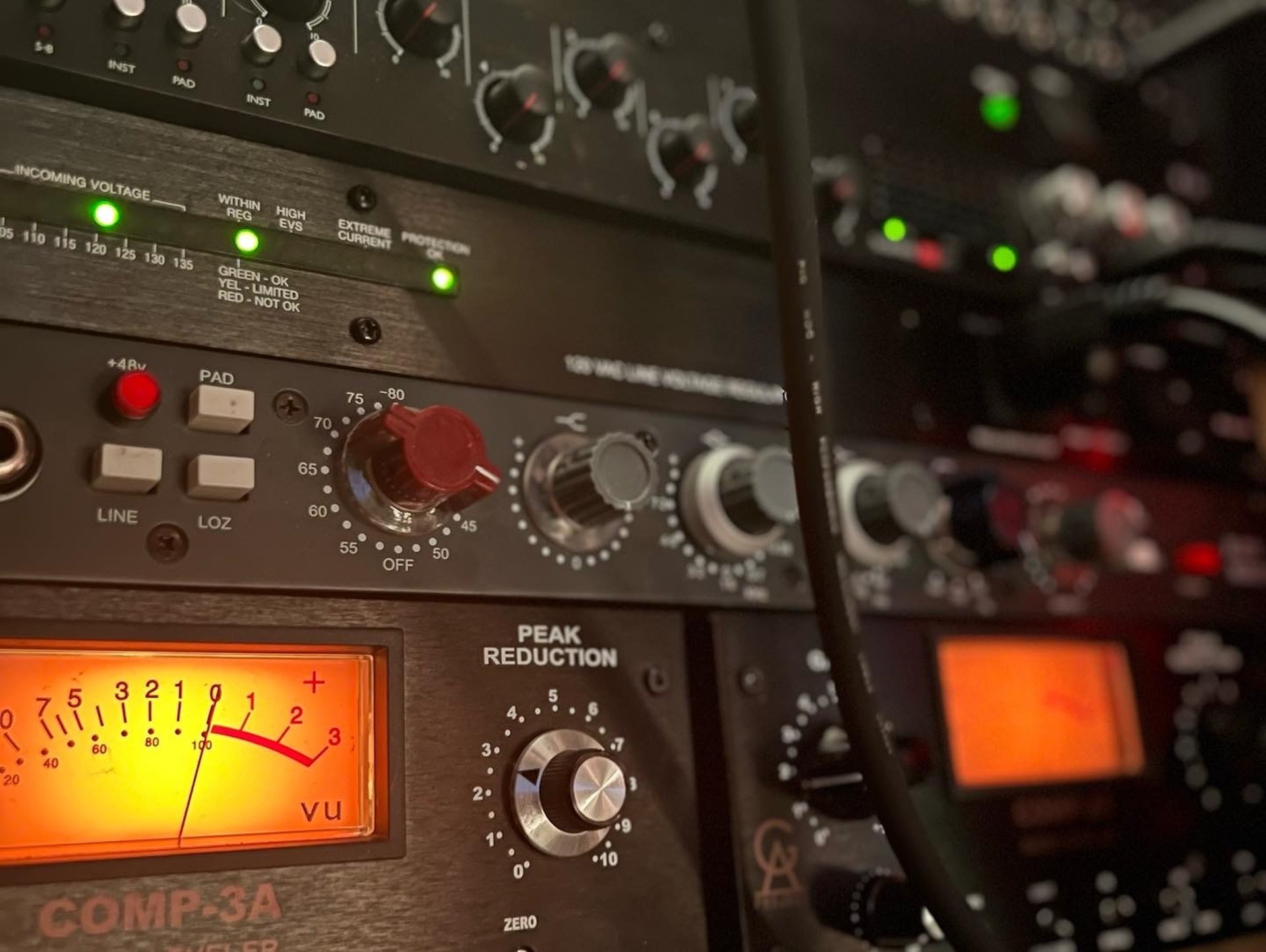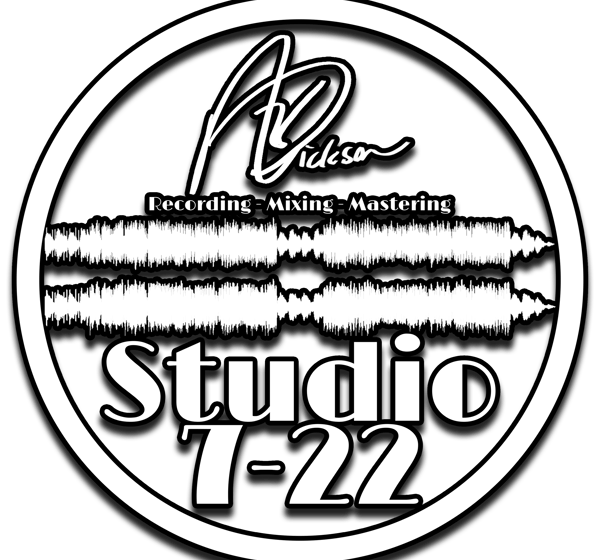 A Home-Based Vocal Production Recording Studio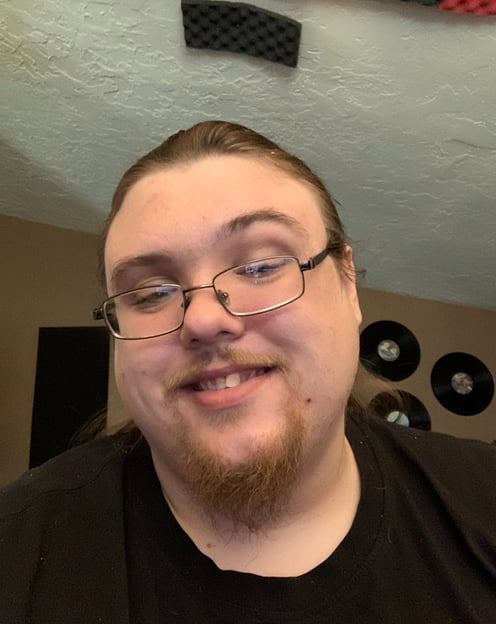 Hi, I'm Alex...
I'll be your Producer!
I've been working with audio and music professionally for over 10 years. I've taken my time in learning and mastering the art & craft of music recording and production to turn out the best possible product for my clients to take home and release to the world.
I've worked with a variety of artists in the Hip-hop and Rap genres. I've also done some R&B Vocals in my studio as well. I specialize working in these genres because it's what I've worked with the most, so rest assured I believe I can help bring out your bars and deliver your message to its full potential.
Also, I'm open to working with Vocalists of all genres and styles. Whether that be Rap/Hip-Hop/RnB, Rock, Electronic, Pop, Spoken Word. I'll take it all on!
My Portfolio!
Take a listen to some of my past work and hear some of what I can do for you and your music!
Services Provided!
Here's what I offer to make your music the best it can be!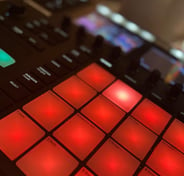 FULL PRODUCTION
Taking your song from concept to completion. Everything from creation of the instrumental all through to the final product after mastering, this is where we go all out to make the best song possible.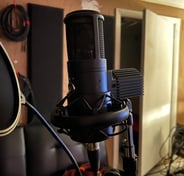 RECORDING
Getting your vocals and takes right from the start of the project can make or break the song, Vocals especially, with poorly recorded vocals comes a poor sounding song, so I'll help you get it right the first time!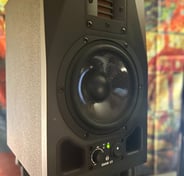 MIXING & MASTER
When it comes time to mix and master you need a great ear to take your recordings all the way to completion and sounding their absolute best in all places.
CRITIQUES & CONVO
If you're a musician or fellow audio engineer or producer, don't be afraid to hit me up for a mix critique or any kind of feedback regarding just about anything. Or if you just want to chat about anything, I'm available for a general chat as well! :)

WHERE DID STUDIO 7-22 START?
Studio 7-22 Represents High-Quality, A Passion for Music, and a Love of Sound.
Studio 7-22 started out of my bedroom in my parent's house back around 2012 with me making productions and practicing making instrumentals and beats for my own projects. Since then I've had several clients from many different backgrounds, everything from Rap and Hip-hop, a couple EDM artists, some rock stuff, as well as R&B.
When I started Studio 7-22, I initially had a solo career in mind for being a music producer/artist. Eventually a couple years down the line the recording bug got me and the desire to record others was strong with this one.
I've had all sorts of clients, good, bad, and the whole gamut of skill and quality. You never know what's out there until you work with the good ones. And I've worked with some pretty good ones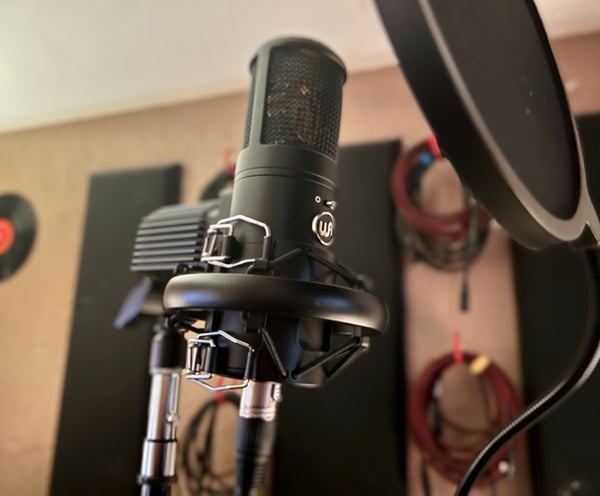 Some of My Client List:
Chi-Owl

Savya Worldwide

Crrtis

MFN Rukus

Syn Tha God

GI Jones

Playboii Sony

and much more to come
What You Can Expect:
Top notch gear to capture and produce your vocals cleanly or with plenty of color.

An Engineer and Producer with a unique ear and skillset to back up my quality.

A friendly and welcoming atmosphere into my home to be comfortable and creative.
Here at Studio 7-22 I have a small, but highly effective gear list to capture the best vocals as well as a plethora of software and samples to produce the best instrumentals to go along with your voice!
Microphones:
ISOVOX 2 PORTABLE VOCAL BOOTH with Adjustable Light up Stand to adjust for height and provide a nice lighting vibe.

Warm Audio WA-8000 (A Nice Sony C-800 G Clone, great for getting up front and crystal clear Hip-hop, Rap & Pop vocals!)

Mojave MA-300 (A Nice warm sounding microphone, really effective on brighter vocals making them not too overbearing!)

Neumann TLM-102 (A very clean, pristine sounding microphone, it's small, but it sounds pretty damn big!)

Telephone Microphone (A fun little microphone that is literally a telephone wired up to be a studio microphone!)

RODE M5 Stereo Matched Pair Pencil Condensers (Great for tracking instruments such as guitar and other small instruments!)

CAD Audio Drum Mic Kit

Electro Voice 627B (A Vintage Microphone from the 70s with a really lo-fi sound!)
Preamps:
Heritage Audio HA73EQ (A classic NEVE 1073 Style preamp and Equalizer)

Focusrite Scarlett 18i20 2nd Gen Interface (A Basic, but clean sounding preamp & Interface)
Compressors:
Golden Age Projects Comp-2A and Comp-3A (Some clones of the legendary Universal Audio LA-2A and UREI LA-3A.)

Plenty of software based compressors.
Computers & Software:
Custom Built Windows 10 PC Based Studio Computer

Cubase 12

Antares Auto-Tune Pro

WAVES Audio Plugins - NEVE, API, Pultec, Fairchild, Greg Wells Voicentric, Scheps Particles, Butch Vig Vocals, CLA Mix Hub, OVOX, SSL E Channel, RVOX, RBASS, and more

Slate Digital Plugins Bundle

Plugin Alliance Plugins - Focusrite Console Emulation, Shadow Hills Mastering Compressor, Black Box Distortion

iZotope Plugins - BreakTweaker, Ozone Elements, Neutron Elements, Iris 2, Stutter Edit 2, Alloy 2, Trash 2, DDLY, Vinyl

XLN Addictive Keys

Native Instruments Plugins and Maschine

Maschine MK3 Hardware and Software

M-Audio Oxygen 49 Key MIDI Controller

Plenty More not Listed Here
Monitoring and Audio
Adam Audio A5X Studio Monitors

Heritage Audio Baby R.A.M.

Audio Technica Closed-Back Headphones
Available Instruments
Takemini Acoustic Guitar

Lap topside played cajon drum

Small percussion instruments